Charles Falk Kids Martial Arts Instructor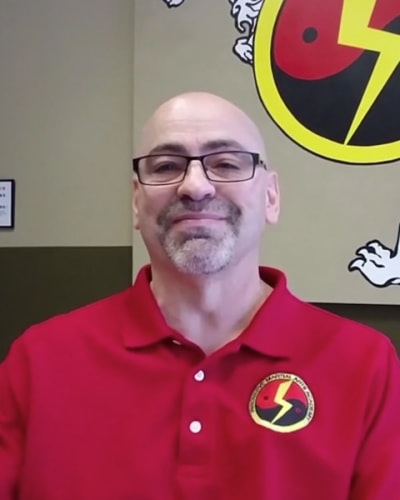 Charles Falk
Charles Falk is the Owner and Chief Instructor. He has trained for over 40 years in martial arts. The primary arts taught in his school include aikido, kenpo karate, kali, and ju jitsu. Sensei Falk has a focus on concepts rather than memorization. It is very important to him that his students know how to apply what they learn.
Charles not only enjoys training in the martial arts, he also loves to teach and help others benefit from the martial arts. This led him to open his first school in Albuquerque, New Mexico while still active duty Air Force. After retiring from the service after 20 years, he brought his passion to teach to Wake Forest, NC. He has experience teaching police officers and members of the special forces community.
He realizes that every student is unique, both in the way they learn and process information and he's able to share his knowledge and information so that everyone in the class gets it. He has helped children with shyness, ADHD, and special needs to learn martial arts… and most of all, he and his instructors are ready and willing to help YOU!